We bring you another update to one of our DLCs! This time from GameGuru Mega Pack 1, with 10 upgraded models to make full use of PBR which expands the Mystic Library range for your game building needs even further!
In this update you'll find columns and pillars to frame your scene, with a cabinet and two tables to hold all manner of exciting things, such as a veiney plant and an iron candlestick (candle included!)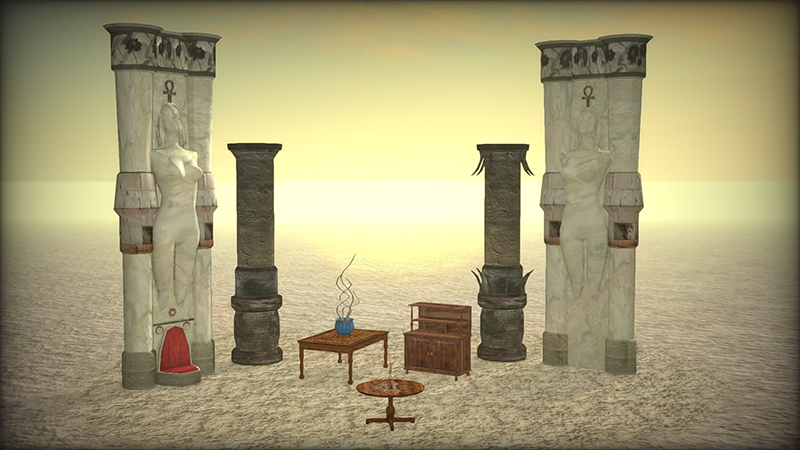 Meanwhile back in the core engine, you may have read the recent announcement of the public preview build and the many improvements that have been made since the last update. If you have a game project, we highly recommend you switch to the public preview to see if there are any issues that crop up so we can resolve them for the final public update later in the month. The improvements cover model importing, particles, physics and a good deal of A.I improvement, so definitely worth checking out!
We'll continue to upgrade more entities to PBR assets in the background, and in the meantime, if you want to get your hands on the GameGuru Mega Pack 1 DLC it's currently on promotion right now: