Hello again, and welcome to the GameGuru weekly news. We've had a great development week with some fun and surprising little additions that we know will add a huge amount of power to GameGuru. Before we move onto looking at what's new in GameGuru, we're once again going to take a look at the work of our talented community.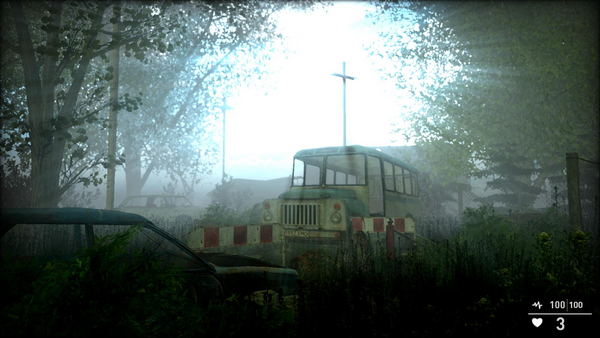 We love this screenshot from Sergay Cherevin, this member's work has constantly stood out and we're always looking out for updates to this project. Well done Sergay, keep up the great work and keep posting updates into the Gallery.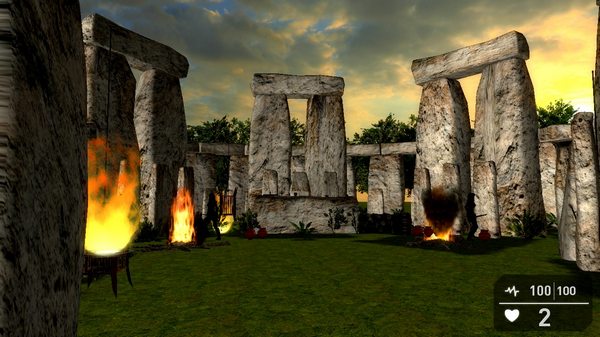 Another great screenshot from Spudnik really caught our eye, this model of Stonehenge not only makes excellent eye-candy but is also available as a free download here. So, why not head over to the forums and grab the model. Don't forget to thank Spudnik for his kind donation, then build your own Stonehenge in your game levels ready for the spring equinox!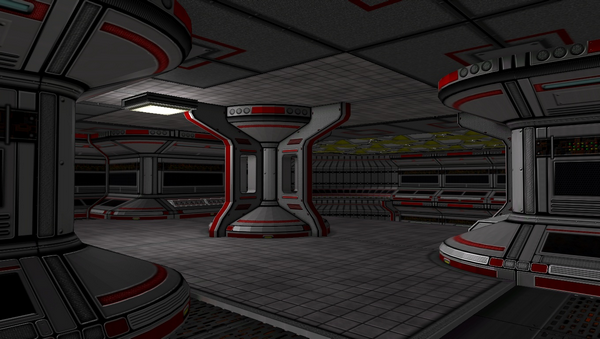 Although we've recently featured the work of artist OldPMan, this new screenshot from him serves are a good reminder of this great selection of sci-fi media available in our store. You can either purchase these models individually or as part of a pack which includes all of his work.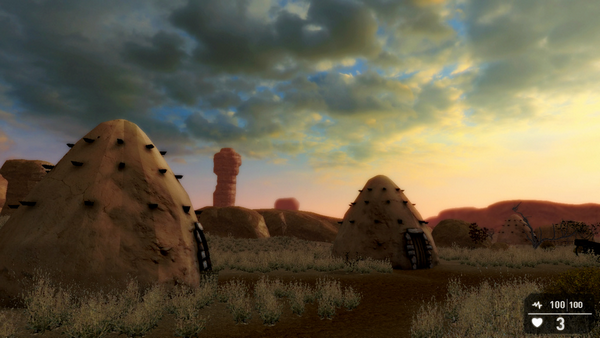 This work called Death Valley by Steam user BOOTsy has a very atmospheric feel and showcases a great use of just a few models from our DLC Mega Pack 1 available on Steam.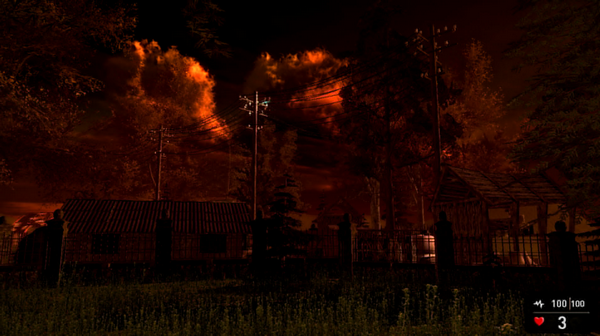 This WIP from developer Ertlov looks excellent and as far as we are aware is the first planned commercial game nearing completion. Ertlov and is team are planning to release Father's Island in December 2015, so keep an eye out for this game coming your way soon.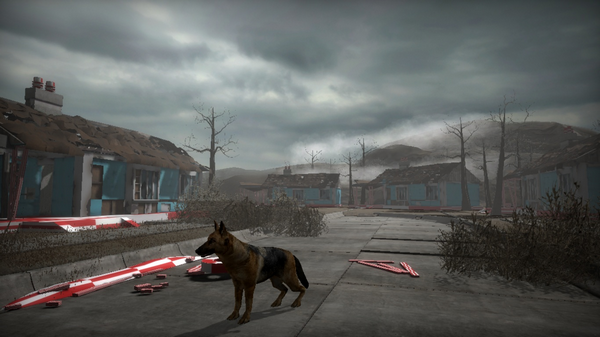 Lastly this week, we were very impressed with this entertaining little side project from community member Emrys. Not daunted by the huge budget of Fallout 4, he's attempting his own version and we've got to say the first results are excellent. As you can see he still has some textures to add, but this is one that we'll be following very closely indeed and you can keep up to date with his latest additions here.
BETA V1.1b1
We released Beta V1.1b1 to our testers over the weekend and so far, feedback has been very positive. We'll be reviewing all of it this week and fixing any major issues, we then hope to bring all of the latest great additions to our general users as soon as possible.
If you've been keeping up with Lee's blog you may already have seen the teasers and sneak peeks he let slip, but while it's still early days for a lot of new features, you can all look forward to the much-requested return of head shots (instant kills with shots to the head!). Never one to leave it at that, Lee has upgraded the system to allow developers to select not just the characters head, but any named limb, so if you wanted to create a system for registering limb hits (for example a weak spot on an enemy) the system now reports these and action can be taken based on them. This opens many other design ideas, characters shot in the leg could now be animated to flinch or even limp afterwards, specific parts of an object can be targetted and much more.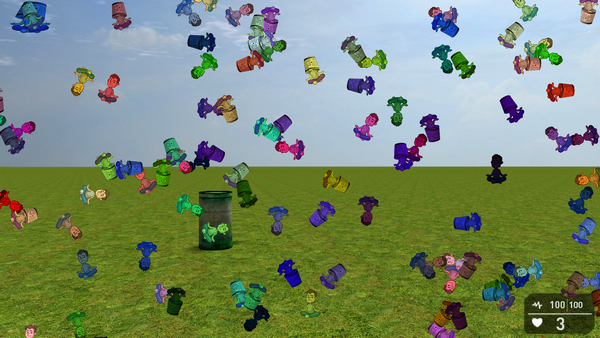 Another powerful feature you can all look forward to is the new Sprite system that we've added to LUA. You can now place multiple sprites, assign images to them, place them anywhere on the screen, (you can even reposition them using Lua scripting), rotate, scale and alter the depth of them. In essence, you can now create 2D mini-games, add your own fully interactive GUI system or something more imaginative, (Lockpicking and keypads spring to mind).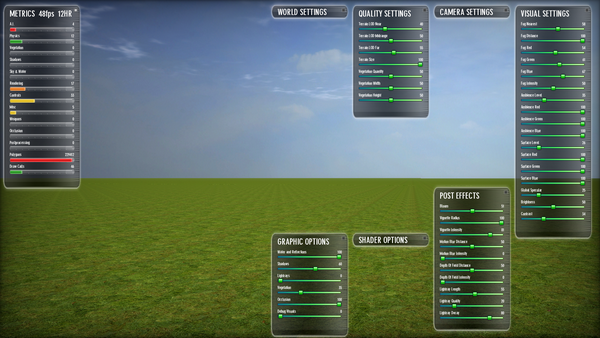 As you can see from the image above, we've also listened to user feedback and made some changes to the metrics panels. Users can now minimise or drag the panels around for a look that better suits their development needs. This will free up the display and let you better see the results of the changes you make.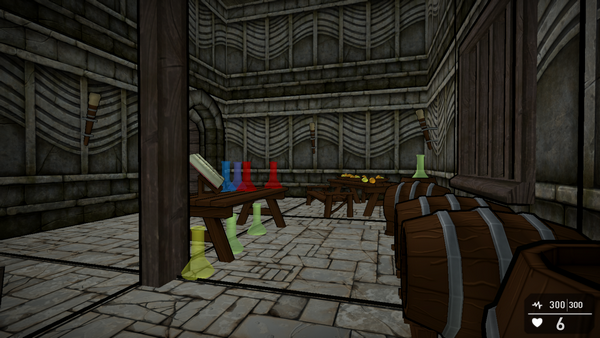 We've also taken the opportunity to add a wealth of new cartoon media, provided to us by the talented store artist Unfamilla. This update includes a lot of the artists media previous available on the GameGuru store as well as some new, previously unseen models.
As well as these major updates, we've also revisited the lightmapping system and updated the quality by allowing the developer to define their own lightmap size from 512 x 512 to 4096 x 4096. Add to this a gambit of tweaks and fixes to improve the engine as a whole, we're sure we're heading to another great release.
That's it for this week. We'll be hard at work once again in the coding corner so it's goodbye from us for now. As always, thanks for your amazing support and we hope you're enjoying the direction GameGuru is taking as much as we're enjoying developing the engine.
The GameGuru Team