It's Monday again and welcome to our weekly GameGuru news. We're very pleased to announce that we're moving into the final stages of development for our performance build and have recently begun expanding the beta testing team to ensure that a successful, fast and efficient build is delivered to our thousands of users. We are aware that it's been in development for some time and we still have a couple of weeks to go before our full public release, but we're sure you'll be happy with the progress we've made in this monster update!
This week we're taking a look at community developments, some of the latest store releases and catching up on the core GameGuru development progress.
This week let's take a look at two games being developed in GameGuru that offer something a little different.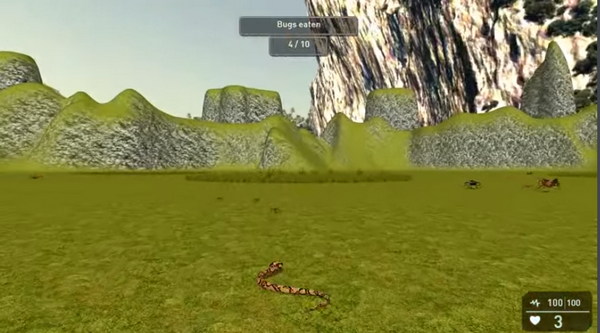 Snake by forum user smallg is a 3D take on the classic snake game.  Click on the image above to see some game play, or click here to read the forum thread and download the game. smallg has used his LUA scripting skills to create a unique and different game.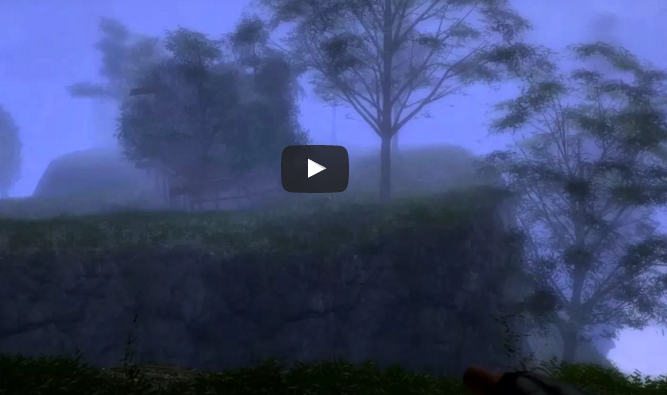 In other community development news, Canyon Jumper Extreme is a fun little game created by forum user Mookai. This entertaining first person platform game really shows off the versatility of GameGuru and we're always amazed how our talented users stretch the engine even at this early stage of development.
You can download the game from this thread as well as post your comments and let Mookai know what you think.
A quick look at the store
In other news, popular store Wizard of ID has released a new corridor pack. Ideal for making dark and spooky environments.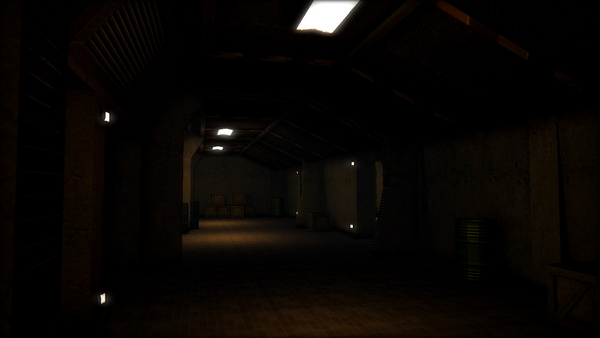 This screenshot, provided by the artist himself, demonstrates the pack in action. Click on the image above to watch a video of the media in action.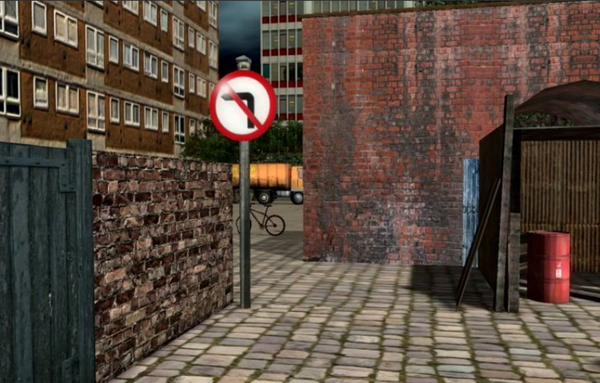 Also, recently uploaded to the store is a complete set of UK road signs from store Artist KenCharlesLong. This great value pack contains 21 road signs in various states of repair.
What's new in GameGuru!
The last week has been all about bug fixing and more performance work, getting just that extra bit of speed from the rapidly improving engine.
We have also taken some time to convert a lot of the default media to use full LOD, bringing that extra fine tuning and optimisation to the entitybank. We'll be publishing a video soon to show artists can prepare their assets to make use of the GameGuru LOD system.
As we mentioned above we're now extending the beta testing to a wider group of users. We've locked down the feature set and are now ironing our any final issues. You can expect the release in a couple of weeks time from now.
After that, we'll concentrate fully on the rest of the DirectX11 work, bringing the engine fully into the modern world. A lot of the groundwork has been completed and we expect the process of moving from prototype to core engine to be a smooth one.
Keep an eye on Lee's blog and of course his regular twitches for up to date news, views and sneak peeks.
That's it for this week. As always many thanks for your amazing patience and awesome support.
The GameGuru Team