Hi GameGuru fans,
It's been a long wait, but we're now ready to release the all-important performance release of GameGuru. This last week has been spent working with our excellent beta testing team who have reported a number of issues of various importance that we've been able to fix quickly. We'll be working up until the 11th hour to ensure a smooth, fast and stable release, so even now, less than 24 hours before launch we're tied to our keyboards making certain we can give you all a great update. We're taking this opportunity to expand on last week's summary by bringing you a rundown of what you can expect in tomorrows release.
Before we go into greater detail, let's take a quick look at some of the recent store uploads from a number of artists as well as another little teaser for our up and coming sci-fi pack.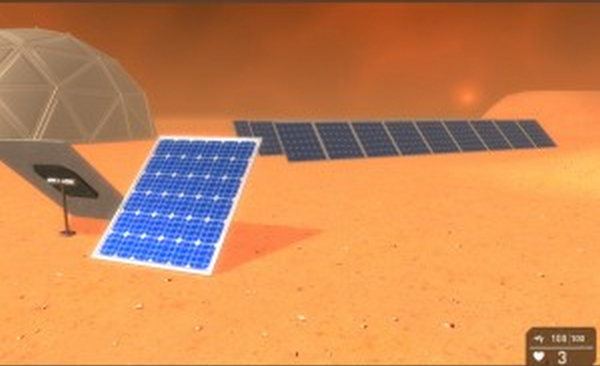 It's a bleak landscape on Mars as this screenshot proves. Of course, once we release the new DLC, we're certain you'll find a lot of other uses outside of sci-fi for this great media pack.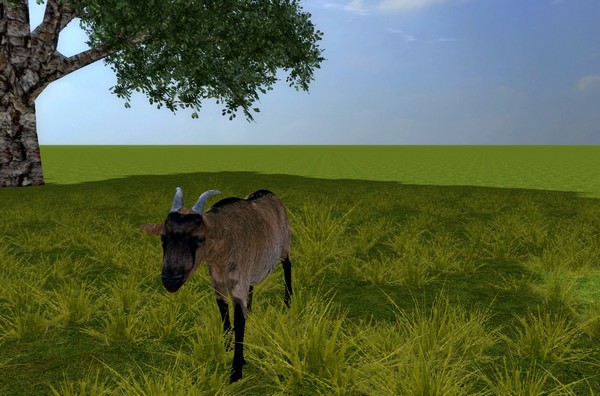 Dagored has returned once again with another amazing critter in the form of this excellent goat. Click on the above image to watch a video of the goat in action.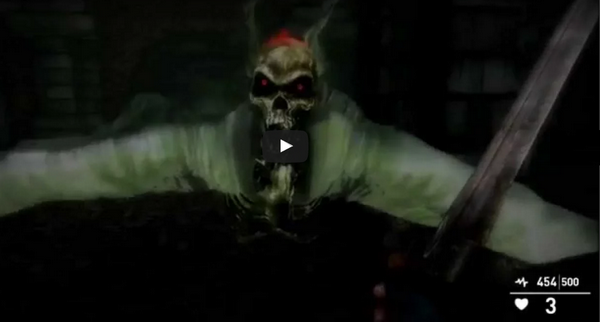 Rolfy returns with a much spookier character. Check out this great Wraith, complete with flowing cloak. Ideal for your fantasy and horror games.
 GameGuru Update
As regular followers of these GameGuru news updates will be aware, we've taken the last few months to focus almost solely on performance, converting the existing engine from our DarkBasicPro language (internal development build) to a full C++ build.  This has not only improved performance impressively but has opened the way for our next major update with our move to DirectX11 in the new year.
As well as the conversion, we have multithreaded parts of the engine, allowing a fully fledged live occlusion system which we've improved once again during the last week to give users an even better experience.
Overall, this significant round of performance work has yielded 100% increases for almost all of our beta testers, with many systems seeing even better results.  A side effect of this work has been that we are able to better manage memory, allowing users to create much larger levels which the new engine can, of course, handle more efficiently.
On the subject of both performance and memory consumption, we've recently identified and squashed an issue causing large, multi-level games to run out of memory after a large number of launches. This vital fix now opens the door to some large linear games.
While performance was our main objective, we've also taken some time to look at some of the other concerns raised by our users, not least of these is our new and improved front end we discussed last week, making it much easier to access the help files, videos and demo games. In addition to all of this, you'll be able to access the new GameGuru beginners guide in PDF form.
Here's a little teaser of the small level that we build up in the getting started guide. We take users through every step required to make their very first game.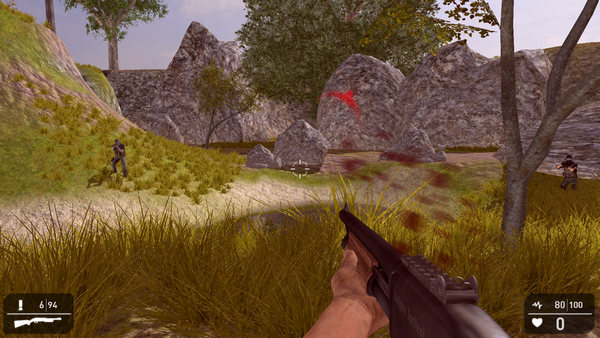 As well as this, we responded once again to the communities needs and have improved the editor experience.  As well as additions to bring the F9 editor mode into line with the main editor screen by aligning many of the keyboard shortcuts across both modes, we've also added the all new Group Select Mode, which allows the quick selection, editing and deletion of large groups of entities.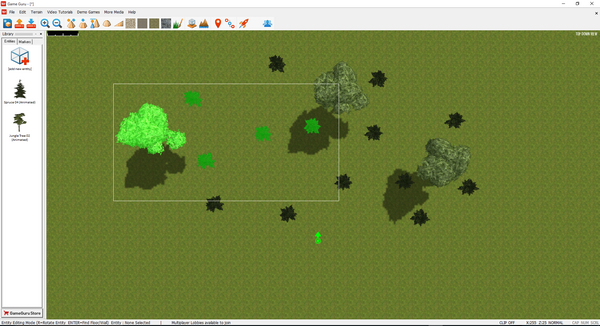 We're sure to expand on this feature in the months to come but are very happy with the improvements to the editing process.
Of course, we've also been able to improve a number of other areas, including improving the stability and reliability of media transfer to standalone, we've made improvements to default media content, adding LOD to a few models that lacked it and also updating some audio effects to take advantage of the 3D sound system.
As part of the development process and in response to user requests, we've also moved GameGuru from the Games section of Steam to Software. We agreed with a lot of you that this category is now more suited to the direction of GameGuru and lies well with our long-term plans as well as the needs of our community.
Well, it's back to some last minute testing for us, but we're pleased to say we've crushed, squashed, beaten and generally subdued all the bugs on our list and are confident that you'll love this next update. As always, many thanks for your patience and we will aim to keep our future updates smaller in scope and more frequent.
Don't forget, that if you've not voted or want to change your mind, the voting board is available for you to access 24/7. You can add your weight to the features you most want to see here.
Goodbye for now and we hope you enjoy the faster, leaner and all round improved GameGuru when we launch tomorrow.
The GameGuru Team