If your game levels require a medical element then look no further than this pack! You get a great selection of large furniture and equipment items, as well as small objects and items you can assemble for more variety. With these assets you could create the interior of a hospital, a doctors surgery, or a military experimentation lab, all the way through to technologically advanced scenes both on the ground and in space.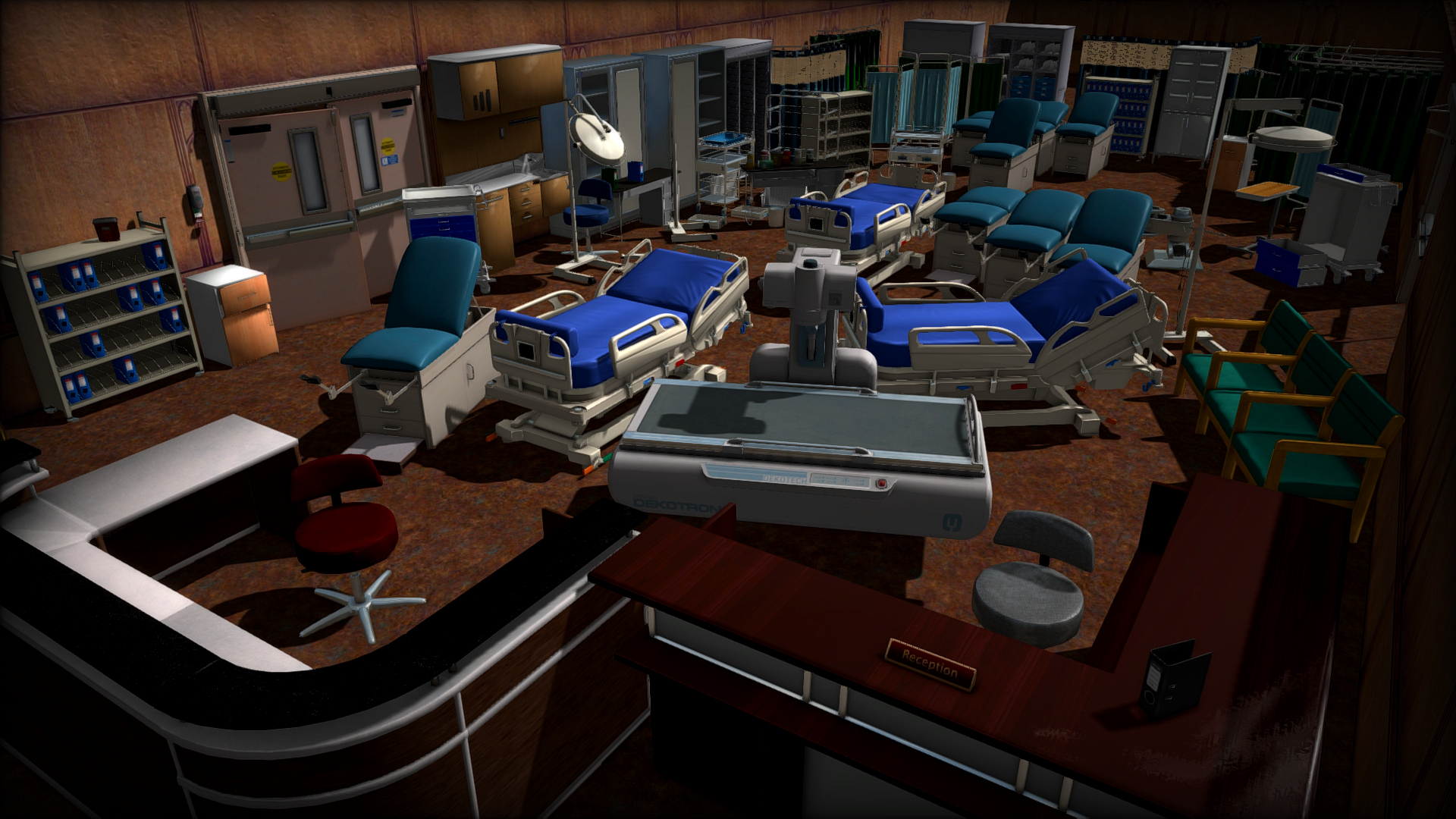 Containing over 100 items, this pack includes:
4 Assorted Chairs
3 Chart Racks
2 Desks and Desk parts
2 Cupboards and Cupboard parts
2 Doors and Door parts
8 Exam Tables
3 Advanced Hospital Beds
3 Folders
2 Reception Desks
Shelf and Shelf parts
4 Standing Curtains
3 Supply Carts and parts
6 Track Curtains
6 Medical Bottles
2 Wall Disposal Bins
1 Wall Dispenser
Supply Cabinet and parts
Surgical Light
Sink Unit
X-Ray Machine
You won't find a collection at this price and quality in any other game maker! All assets are AAA fully PBR textured, complete with correct material and collision assignments and ready to drop into your next game making project.
To use this pack, when you run GameGuru and click on Add New Entity in the Library you will see a category called "Medical Pack". Click on this to start browsing through your new game assets. All the assets in this pack are royalty-free, meaning any game you make with them can be legally sold by you.