If you need Walls and Gates for your latest and greatest creations, then look no further than this awesome NEW asset pack for GameGuru! You will get a great selection of 90 high-quality assets to use in your games. Fully compatible with all other DLC packs, you can use these walls, gates, fences, and structures to create a more dynamic and interesting location for your players to venture!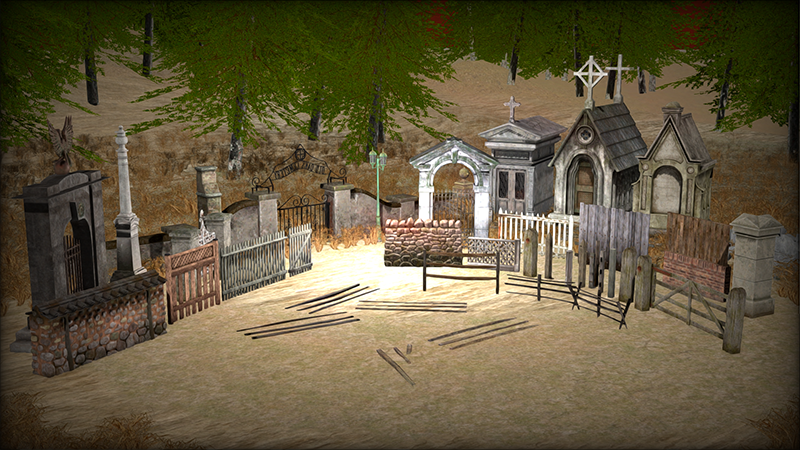 This pack includes:
+ 67 Assorted Walls, Fences and Posts
+ 12 Assorted Gates
+ 11 Props
You won't find a collection at this price and quality in any other game maker! All assets are AAA fully PBR textured.
To use this pack, when you run GameGuru and click on Add New Entity in the Library you will see a category called "Walled Garden Pack". Click on this to start browsing through your new game assets. All the assets in this pack are royalty-free, meaning any game you make with them can be legally sold by you.