We all need exciting music and audio for our game creations and we're really pleased to announce our collaboration with the very talented audio artist, YcarusRedCore, has now been converted for use with GameGuru Classic!
This excellent audio booster pack, previously only available for GameGuru MAX, has now been released for GameGuru Classic and offers over 190 custom-made loopable music tracks, sounds, jingles, voice and atmospheric effects, covering a wide range of genres for your game design needs. Each effect an d track has been designed with game development in mind, and custom-made with a focus on first person gaming.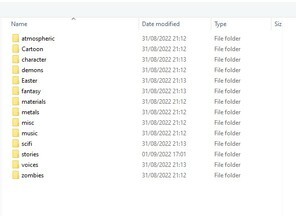 Included in this DLC you'll find:
Over 30 Voices effects
More than 100 Sci-Fi and modern effects
26 Looping Sci-Fi and Modern audio tracks
Over 40 Horror effects
So, whatever your audio needs, we're sure this pack will boost your collection!
Find out more and purchase HERE on Steam.