Another week begins, and it's been all hands to keyboards here.
The disadvantage of such concentrated and dedicated coding is that we don't have a lot of eye candy to show you. That said, we'll let you know all of the latest news a little later, but for now, let's see what else has been going on in the world of GameGuru.
Firstly, we thought we'd share this little gem from GameGuru developer Reason.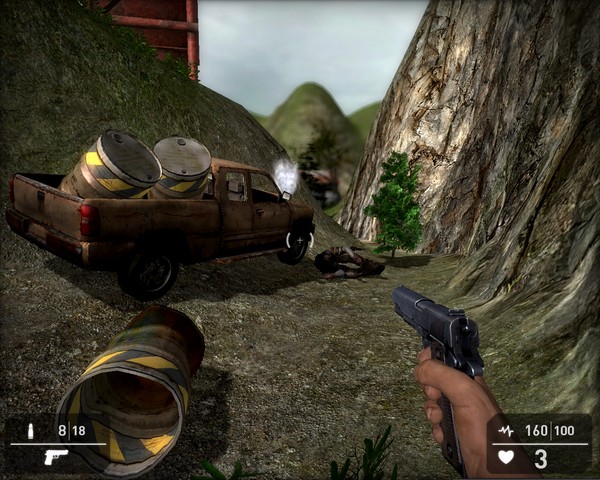 This shows some great use of lighting, shadows and depth of field and we'll be keeping an eye out for further screenshots and hopefully a game or two from this artist.
Now, let's see what else has been going on in GameGuru land.
Store News
Lots of new media is going onto the store daily and it's also been great to see the return of some of our established artists as well as the arrival of some new ones. We've more than 5230 items available on the store right now, with a large amount of new media being uploaded daily.  We now cover genres from post apocalyptic, fantasy, scifi, modern day and cartoon and this is expanding rapidly.
For this week, we're showcasing the usual mix of old and new with a focus on some of the excellent buildings available.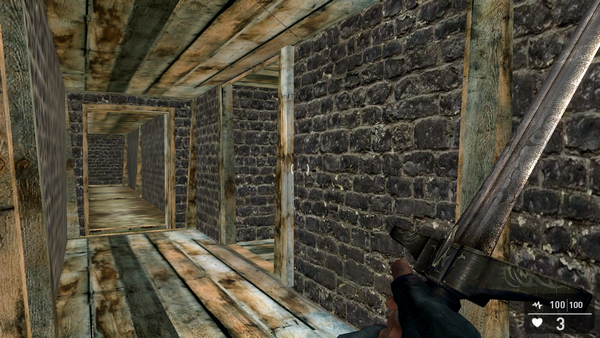 Medieval Tunnels from KenCharlesLong actually expand well beyond the genres the name suggests. Each piece is AI compatible and aligns using normal mode and would be great for many different games.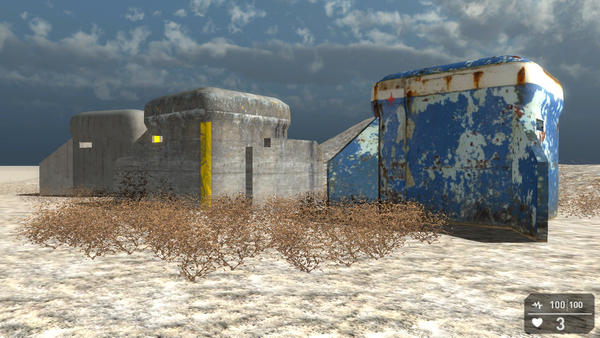 On a similar theme, these bunkers from new artist Elmachtige are ideal for virtually any game from WW2 upwards and are great value for the 4 models.
Daily Deals
Also in the store news, you can now take advantage of our daily deals, lots of media, updated daily at a discounted price. Many of our artists have signed up for the deals, so keep logging in to check for a bargain.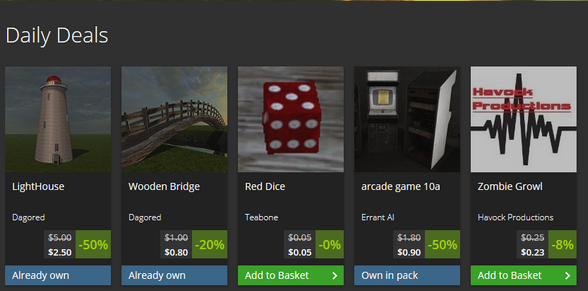 Become a Store Artist!
The Game Creator Store connects creative artists and musicians with enthusiastic GameGuru game developers. Can you create game ready 3D models or themed atmospheric music for the GameGuru community? If so, sign into the GameGuru website and sign up to HERE!
Don't forget to vote!
If you've not already done so, don't forget to add your voice to the new feature voting system. If you want to see something new added to GameGuru this is the best way of getting your voice heard.
We want as many of you to feedback as possible so we can be sure we're developing the features that matter the most to our community,  please read this guide before you start voting please note;
Features voted towards the "Urgent" right side will score higher marks.
The more features you mark as "Really need" and "Urgent", the less these scores will be worth.
It's therefore best to choose just a few items that are important to you and score those highly.
The scoring is live and you can change your votes at any time.
Your changes are updated immediately so no need to save.
At the time of writing you are mostly asking for a progressive save and load system with AI navigation improvements following close behind. If you agree, why not add your vote to one of these, or if you'd prefer to see us work on something else why not vote for that. Every vote counts and will truly help us to develop the product you most want to use
Don't forget our competition
Our latest competition draws to a close this week, but there's still time to enter and grab yourselves some free store points to spend on some of the great GameGuru media available from our store.
This time, we've asked you to come up with the most imaginative custom face using the new Character Creator import a face feature and we'll be awarding the best FIVE entries 3,000 store points each.
The standard of entries has been amazing and we're really looking forward to judging this one.
There's no restrictions on what kind of face you make but we'll be judging on originality, quality and entertainment. To enter, all you need to do is create your face, upload it to the gallery and send us the link and a copy of the character. (Located in the custom Character Creator folder). Best of luck to everyone and we're looking forward to seeing what our talented users can come up with.
The Rules
1) You may only use public domain or custom images, you may be required to prove usage rights.
2) Please email the image link and the custom character to Dave Hawkins at davehawkins@thegamecreators.com
Ensure you use the format USER – FORUM -COMPETITION8 e.g thescenecommander-GameGuru- competition8 in the subject line. Entries that do not meet this criteria will be disqualified.
3) You must include the following information in your email.
3.1) Your real name
3.2) A valid email for your TGC account so we can award prizes.
4) All entries must be received by midnight GMT 31st July 2015.
5) This competition is not open to any member of TheGameCreators staff or support team.
6) You may enter as many times as you like, but remember quality is better than quantity.
7) The competition will be judged by at least two members of TheGameCreators staff and their decision will be final.
GameGuru latest
As many of you will know, the development team are now 100% focused on performance and optimisation work. This will of course be great for the future of GameGuru, but sadly doesn't make great reading and rarely if ever produces shiny new screenshots. So, for now, you'll all have to make do with some well written words:
Phase one of this progress is well underway, and has, as a result of the work it has opened up a couple of surprising opportunities that could well revolutionise GameGuru development. We'll have to keep it all hush hush at the moment, but if everything come out as we expect, the scope of games GameGuru could create may well become very open ended indeed.
Lee Bamber, lead developer had this to say:
"News from the GameGuru boiler room is that performance work is going very well, and that in order to achieve the best possible speed boost we are stripping the engine down to its wires and optimizing from the ground up. As part of this process we are re-creating the very foundation on which the software runs, so much so that our early 'reboot' tests currently yields some amazing figures. Of course this core loop does not include any game, editor, or indeed any graphics calls but we wanted to start at the very beginning to make sure we pick up every last possible cycle. Last week saw a few basic graphics calls and input systems re-introduced which dropped us to a more sensible 7500 frames per second, and the work continues this week with the re-introduction of more graphics and other system calls. At each stage, we are making sure the execution runs efficiently, and any bottlenecks or redundant work is eliminated. The theory is that by the time we have fully restored all systems, GameGuru will have trimmed the fat and gained a new slimline feel, at least internally. Once we get to this point the optimizations can begin, which will include work on the occluder, our various n-core plans and a graphics scene graph overhaul.  As you might expect with performance coding, there isn't a lot of screenshots we can show you right now but as soon as profiling begins we might be able to rustle up some before and after shots so watch this space and of course keep an eye out on the blogs and forum for news of parallel developments such as new artwork and twitch broadcasts!"
Signing Off
Another week back into the coding caverns for us. Don't forget Lee's Blog for daily updates on development and of course the occasional Twitch Streams. You can keep up to date with all development news and also of course, those much sought after teasers.
As always, thanks for your amazing and dedicated support and we'll speak to you all again next week.
The GameGuru team